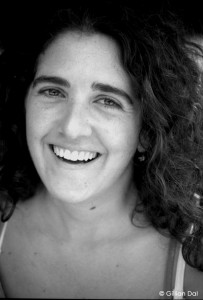 Sophie Dilmitis brings to ASAP two decades of pioneering grassroots work and top-level policy development focussing on women and young people in developing and developed countries.
Born in Zimbabwe, Sophie has been HIV-Positive for 20 years. She has become a vocal advocate for policies and programmes that work for all women, programmes that integrate sexual and reproductive health and rights (SRHR) with HIV.
Her expertise at all levels of AIDS policy-making and implementation in these areas adds considerably to ASAP's portfolio of experience. In Harare, Sophie founded the Choose Life Trust, a youth-led organisation run by young people living with HIV. Through the Trust, she developed a comprehensive sexuality education and HIV awareness training programme, implemented in 30 schools over a five-year period and reaching more than 7,000 young people. Her weekly newspaper column, "Factor Positive", on issues related to HIV and published in the Harare Sunday Mirror, won the Auxillia Chimusoro Award for excellence in media reporting.
Sophie worked for the World YWCA for five years developing and implementing their Global Strategy on SRHR and HIV. In 2007 she convened a leadership summit for women living with HIV, bringing together over 300 women living with HIV from across the globe. The training package on SRHR and HIV that she developed for the World YWCA Regional Training Institutes was implemented in Africa, the Middle East, Asia and the Pacific, the Caribbean and in Europe, reaching over 50 YWCA Member Associations.
Sophie was a member of the Conference Coordinating Committee for the 2008 and 2010 International AIDS Conferences, and was a lead organiser, facilitator and trainer at both conferences. In 2010, she was appointed to represent women living with HIV on the Technical Advisory Group for the Commission on HIV and the Law. Sophie has led ASAP's project analysing the gender aspects and impacts of the Global Fund's programmes through Rounds eight and nine. Sophie has also played a substantial role in supporting Women4GF which brings together women's rights advocates, especially women living with HIV, and directly affected by TB and malaria — to advance gender equality through the Global Fund. Sophie currently represents gender champions on the Joint Civil Society Action Plan (JCSAP) Task Team.
Sophie lives in Zimbabwe, with her son.
I am passionate about human rights, and I became involved with this work because human rights are so often enjoyed only by the powerful, the rich and the educated. I cannot fully enjoy my own rights until I know that all people can enjoy theirs, regardless of age, gender, socio-economic status or profession. I don't have faith in our political leaders to do this. But I believe we can make a difference. And I know the power of civil society when we stand together for social justice.