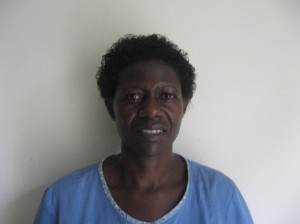 Milly Katana has worked with civil society as well as government departments on HIV prevention, care, advocacy and capacity building. Her training as a public health worker and management and financial specialist brings together a unique set of skills.
At John Snow Inc.'s (JSI) Advancing Partners and Communities' initiative, Milly served as an Organizational Development Advisor in the Eastern African Region. In the past, she worked as a regional consultant for Bausch & Lomb, a global eye health pharmaceutical manufacturer, working to open up markets in English-speaking Africa. Milly was a founding Board Member of the Global Fund to Fight AIDS, Tuberculosis and Malaria. She was instrumental in the creation of the Global Fund, representing interests of persons living with the three diseases.
As a consultant for the Makerere University Institute of Public Health on HIV prevention advocacy issues Milly consulted as an advisor for the Futures Group and ICASO on Global Fund assignments targeting key affected populations. Earlier in her career, Milly worked as a Public Health Specialist with New Partners Initiative Technical Assistance Project (NuPITA) a USAID-funded capacity building project in eastern, western and southern Africa.
Milly served as a Country Representative of the International HIV/AIDS Alliance (The Alliance) where she oversaw the operations of the organization in Uganda to ensure that the organization's mission, values and objectives were shared with partners. She coordinated with CSOs and government partners to strengthen community systems for caring for people affected by HIV and their families. In this role, Milly was Project Director of a USAID-funded project, 'Expanding the role of Networks of People Living with HIV/AIDS in Uganda', which worked to enhance the capacity of PLHIV through strengthening innovative approaches to HIV/AIDS prevention, care, support and treatment. Milly has also served as a Global Advisor supporting the implementation of the UN Learning Strategy on HIV/AIDS both in the workplace and country programs where she pioneered the expanded implementation of the UN Personnel Policy on HIV/AIDS.
Milly's interests include looking at integrating HIV care in routine care and management of non-communicable diseases, as well as innovative measures to empower individuals to prevent HIV through economic opportunities. Milly's approach is to combine sound public health measures with community owned resources and people potential to generate shared values about HIV and AIDS and other social challenges. For ASAP, Milly is supporting projects that aim increase the engagement of Key Affected Populations, people living with the diseases and CSOs in the Eastern and Southern Africa Region in GFATM processes.
Based in Kampala, Uganda, she says of what drives her work with ASAP is the rich resources that communities have to turn around public health challenges that they face, if only they get their potential nurtured to the fullest.
I am a great believer in people power and people skills, because communities have not only the resilience but also time tested skills to deal with all sorts of problems that they face on a daily basis. These skills can be taken to a higher level through having coordinated efforts.