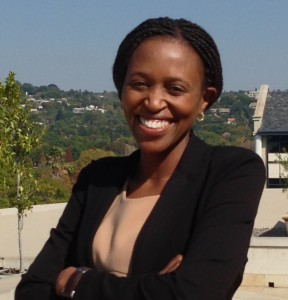 Hilary Nkulu is South African and lives in Pretoria, Gauteng Province and represents ASAP in Africa. She is a highly skilled programme manager with more than 12 years experience in the development sector working particularly on public health and social justice issues. Her technical competencies include design, implementation and evaluation of programmes in health, HIV and gender including gender based violence.
For ASAP she has substantial experience working with a range of clients, including the Global Fund Communities Delegation to the Board, PATH and UNICEF. For the Carr Fund she led the work articulation of the structure, administration and hosting, as well as refining and clarifying the results framework. She has experience of working with bilateral donors such as DFID where she spent over a decade overseeing programmes focusing on Gender, HIV and other public health and social justice issues, in Southern Africa. Hilary sits on a number of Advisory Boards for local NGOs working on HIV and Gender issues in South Africa.
There is nothing more fulfilling than working with a team that is passion driven, it's a team that firmly believes in human and social justice, particularly for the most vulnerable members of society.